SAFETY DATA SHEETS SOFTWARE
Are you looking for a Safety Data Sheet software? Do you want to create SDS quickly and easily?
The EPY module allows the authoring and the management of Safety Data Sheets (SDS) for chemical substances and mixtures according to European standard.
---
REFERENCE STANDARD
The structure of the European SDS is defined in Annex II of REACH. Until 31 December 2022 they will still be able to comply with reg. 2015/830, however, by hat date they must all be aligned with the new regulation 2020/878.
---
MAIN FUNCTIONS SOFTWARE
Classification according to the Regulation 1272/2008 (CLP).
Automatic update of SDS when changes are made to the formulation, to the database of the substances and / or to the regulations that define the structure of the sheet.
Separate management of sheets for experimental, active and obsolete products.
Automatic update of the SDS based on changes in formulation, substance database and/or regulations that define the data sheet structure.
The archive of SDS, with number and revision date.
EPY+.LAB is designed to create and print hazard labels according to different Regulatory standards.
EPY.Storage allows all the history of incoming and outgoing products to be filed (SDS, exposure scenarios, labels, analysis certificates, formulas, data sheets, etc.) in one or more languages.
The software MultiModal Form (MMF) allows you to manage and print shipping documents for shipments of dangerous goods by sea, national and international.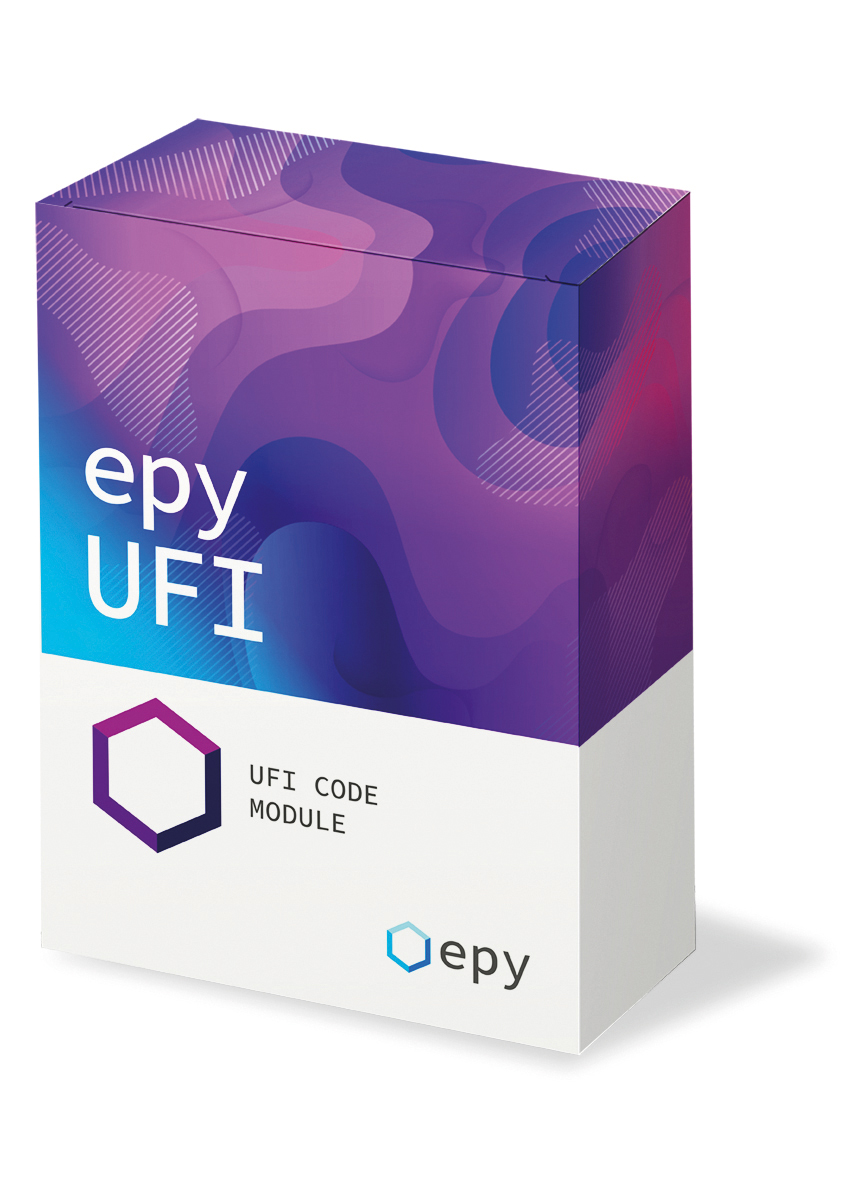 EPY+.UFI is the first of two modules for the management of new notifications in accordance with the procedures set out in Annex VIII of the CLP.